Fay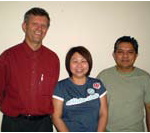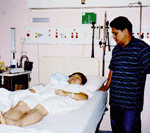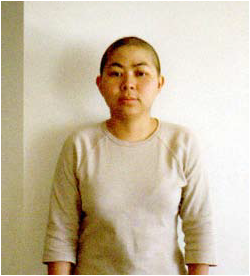 In February 2003, I was diagnosed with a life threatening bone marrow cancer (Acute Myeloid Leukaemia).
Treatment for my leukaemia started almost immediately at Royal Perth Hospital and for the most of 2003, I was hospitalized and suffered terrible side effects from the treatment of chemotherapy.
Overall, I was off work for about a year.
During that time, we were coping on a single source of income which put a strain on our finances.
My husband had continued working full time while taking care of me after office hours whether I was in hospital or at home.
We were very fortunate that through Andrew Maciejewski in 1992/1993 who helped tailor for us an insurance come investment plan catered to suit our needs – a scheme that we could fall back on in the event that our main priority of meeting our mortgage payments was compromised.
We will always be grateful to Andrew who during our crisis, helped us to process the insurance claim covered under the Trauma / Critical Illness Policy.
Our claim was promptly settled within a short period of time, we received our cheque which more than covered for the loss of my income during the time that I was unable to work.
In this respect, it was a heavy load off my husband's shoulder.
Having been through a harrowing experience, both of us have always maintained regular contact with Andrew who continues to advise us on ways to adequately provide for our financial needs for the present and future.
~~~ Fay Macfarlaine –~~